Manufacturer of composite solutions for industrial equipment.
Specialist in polyester composite tanks, hooped thermoplastic equipment, and glass fiber or carbon epoxy technical parts.
PFA COMPOSITES
PFA COMPOSITES pays special attention to the excellence of its teams in all its areas of expertise, and to the anticipated generation renewal. To ensure the highest level of quality, PFA COMPOSITES has also embarked on an investment plan over several years. This investment plan aims to develop and modernize our operational capacities as well as our establishment in Europe.
Contact us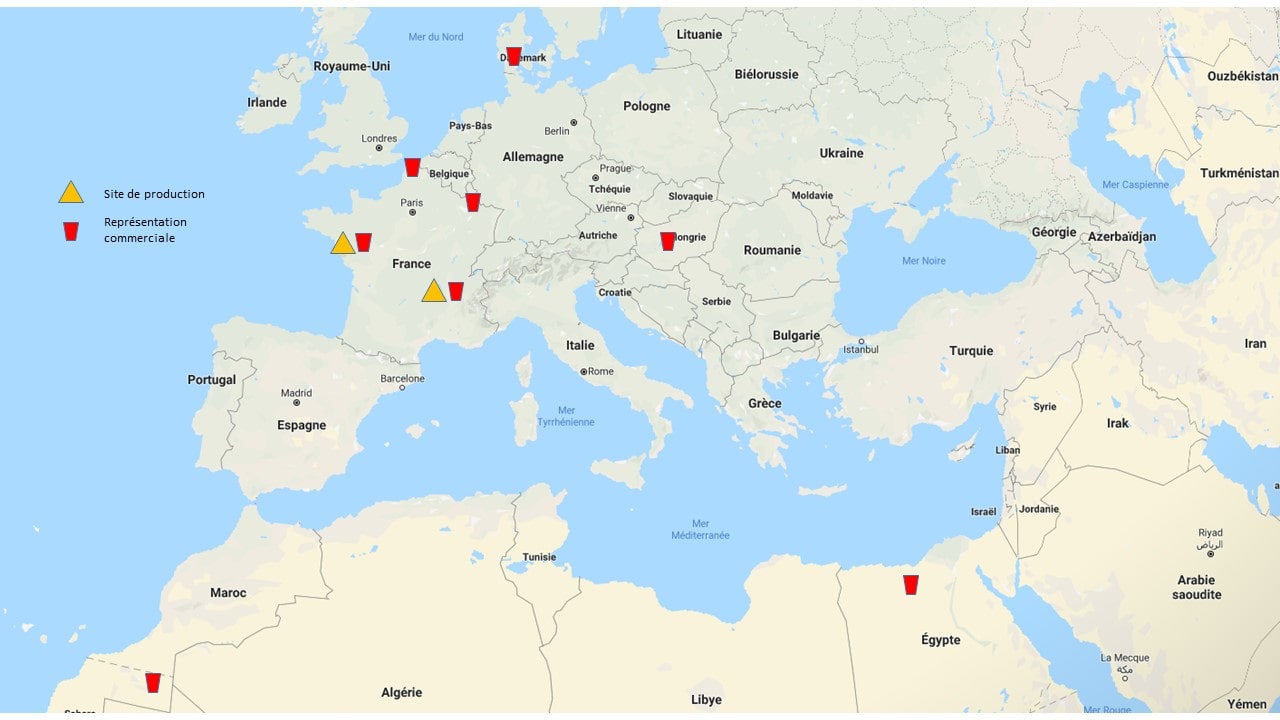 50 years of experience in the composite field.
INNOVATION lies at the heart of our strategy. The excellenceof our teams and partner network unables us to anticipate and meet the highest technical, legal and environmental stakes. Not only we pay close attention to our clients' economical and industrial high stakes, but also to the concerns of our time (carbon footprint, recycling and repurposing).
WE SUPPORT YOU from the preliminary project, in the definition of your needs, the adequacy and the optimization (lead time, planning, economic gains…), and the operational implementation (manufacturing, supervision of transport, assistance to implementation, testing, maintenance). We can also coordinate the replacement and repurposing of your equipment.
Internationally or in France, we can project our teams to support you throughout the project cycle.
Tanks and apparatuses produced per year
Square meters of workshops and offices
Hours per year dedicated to the manufacturing process
Hours per year dedicated to the engineering process
Known and recognized know-how.
Our customers demand storage, transfer and treatmentsolutions that are extremely corrosion-resistant, highly chemical resistant, and mechanicallyadvanced.
Depending on the fluid, the substance, or the gas involved, their concentrations, their temperatures and operating conditions, PFA COMPOSITES recommends the materials, designsand implementations most suited to your project.
Contact us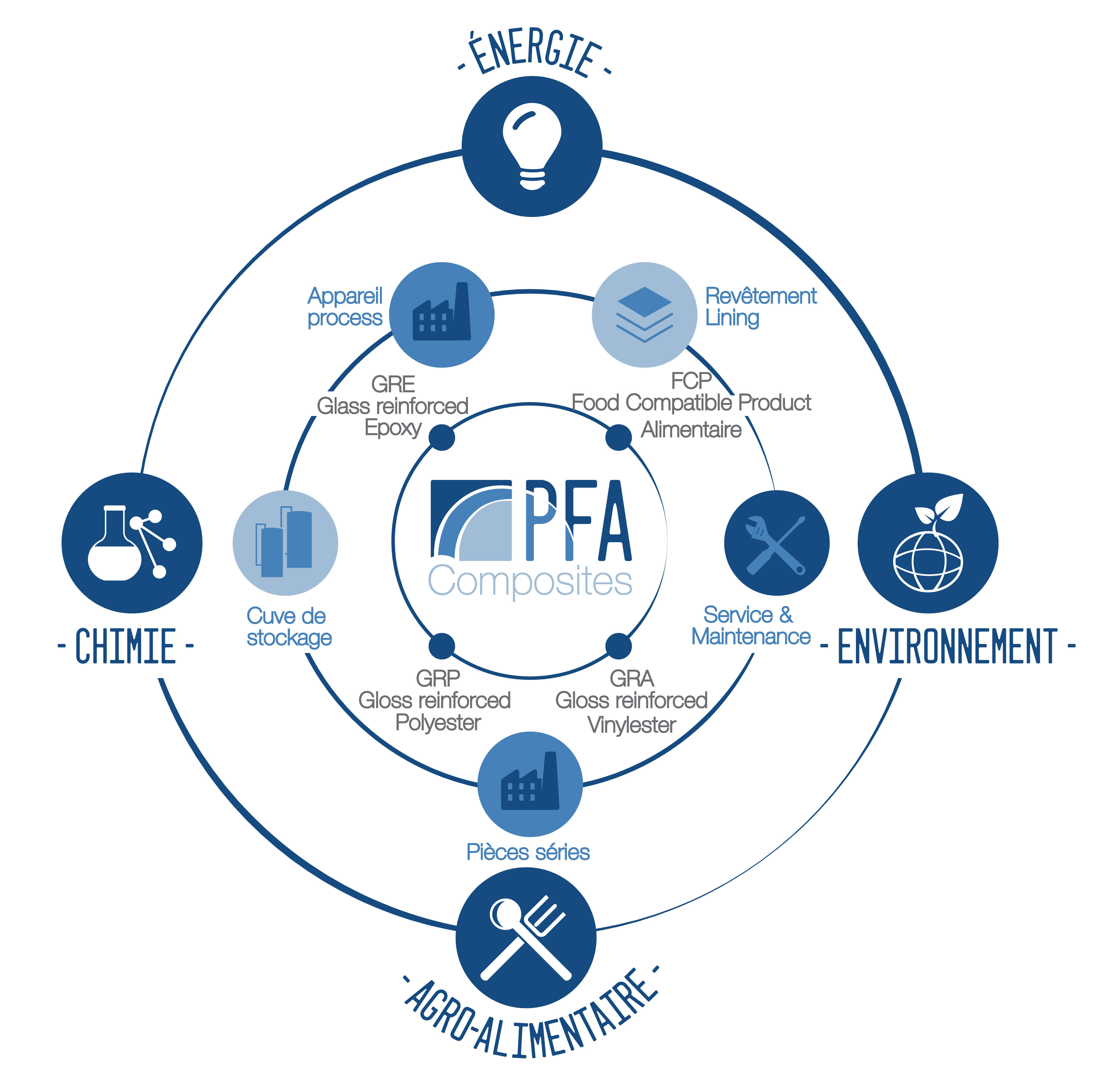 Head office
16 Rue Robert Schuman
85170 Dompierre-sur-Yon
commercial@pfacomposites.com
Lyon Factory, Aubert Site
13 Rue du Périgord
69330 MEYZIEU
contact.lyon@pfacomposites.com